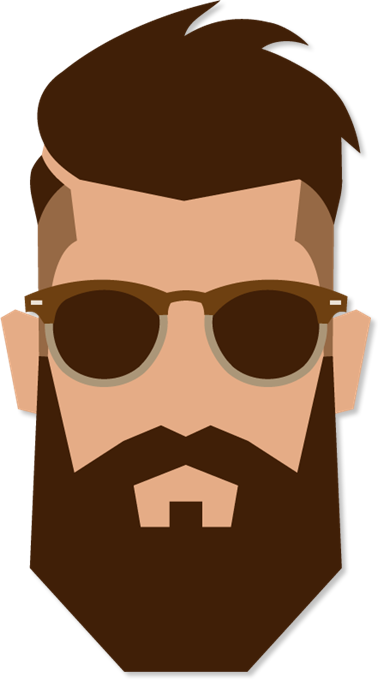 Terms of Use
This agreement is between you ("You") and Gate 100 Ltd. ("The Company") Reg. # 116654 Office Suite 24, Block 6, Water Gardens, Waterport Wharf, GX11 1AA, Gibraltar, for VPN services related services and features of these services. Before using AnonymousVPN services, please read this agreement thoroughly. If You have any questions concerning the content of this agreement or what it implies, please send us an email at: support@anonymousvpn.org
Eligibility for Service
Activation of Your account confirms that You have read and agreed to the Terms of Use, that You're 18 years of age or older and that all the personal information You've given to The Company is your personal information is really yours and that it is true.
Subscription Description
The Company provides 3 Subscription Plans for the Services: (1) 3-days trial then yearly subscription (2) 1-month Subscription (3) 12-month Subscription.
Your Subscription is Yours and Yours only. You may not lend it, rent it, hire it out or share it with people or any other legal entity such as a company, partnership etc, who are not You yourself.
You may download the Company's software or configure it to an unlimited number of devices, but please note that each Subscription allows You only 3 simultaneous connections.
The Subscription Plans will be renewed automatically at the end of each Subscription Plan's term. Renewal will be for the same duration as the original Subscription Plan. At any time during the 30 days period before the end of Your Subscription, You may advise us by email of your instructions not to renew your Subscription Plan. Please email us at support@anonymousvpn.org specifying the reasons behind your decision.
Subscription Cancellation and Suspension
You can cancel your Subscription by simply sending us a request via email to support@anonymousvpn.org. Refund are subject to the Company's Refund Policy, which is a separate document the terms thereof are incorporated hereto as a binding agreement.
The Company is entitled to impose service limits, revoke any service, suspend it, or block any type of usage made by You at its sole discretion if it is reasonable to believe that the You violate or have violated the Terms of Use or if the way You use the Services may render the Company liable to any offense or breach of any third party rights or disturb other users use of the Service.
The Company does not undertake to provide You with any prior notice of these measures. The application of any of these measures will not entitle You to a refund.
Acceptable Use
You may only use the services legally The Service may NOT be used for any illegal activity. The Service is designed only to provide a secure and protected data transfer channel. By agreeing to this Terms of Use You undertake not to use the service in a way that may result in a violation of any laws of any jurisdiction. You agree not to make any illegal or unauthorized use of the Services through Your user id/password and not to enable access to your account to users who are not You. You will be held accountable and liable for any and all actions performed on the Company's servers where the login is identified by Your user id/password.
You undertake not to use the Company's VPN service for sending spam, uninvited emails or other versions of spam, large quantities of emails even if such are sent-off from another server and sending opt-in emails, port scanning, scanning for open proxies. Distribution of viruses, hacking, cracking, network sabotage, phishing, a fraudulent behavior is strictly prohibited.
You shall be held responsible for any damages caused by Your negligence or exposure to vulnerabilities, whether your actions were intentional or not.
Disclaimers
The Company undertakes for providing the best Service possible in the circumstances and making the Service available at all times except for when maintenance work is being performed for repair and improvement or in case of circumstances beyond the control of the Company, including force majeure. The Service provided may also become unavailable due to other factors beyond the Company's control such as third party service failure or malfunction. The accuracy and timeliness of data received are not guaranteed and may vary based on compressions, configuration, network congestion and other factors that may affect it. The Service's network speed is an estimate and is no indication or guarantee to the speed which You or the Service will send or receive data.
The Service, the software and any third party services and software are provided by the Company on an "as is" basis and the Company hereby disclaims all warranties of any kind, whether expressed or implied.
Limitation of Liability
The Company does not monitor Your sessions for inappropriate use nor does it keep logs of Your internet activities. However, the Company reserves the right to monitor and investigate matters which it considers at its own discretion to be a violation or potential violations of these Terms of Use.
The Company also reserves the right, but is not obligated to, at its sole discretion and without providing prior notice, to block, delete, filter or restrict by any means, any materials or data it deems potential or actual violations of the restrictions set forth in these Terms of Use and also any other actions that may subject the Company or its customers to any liability.
The Company will not be liable for any damages or loss caused by viruses, denial-of-service, attacks or any other technologically harmful material that may infect Your computer, its peripherals, data stored on it or on its peripherals, computer programs or any other proprietary material due to the use of the Services or due to Your downloading of anything which is posted on the Company's website or any website which is linked thereto.
Indemnification
By agreeing to this Terms of Use, You agree to hold harmless and indemnify the Company, its assignees, partners and affiliates, and its or their shareholders, directors and employees, from and against any and all losses, claims, damages, liabilities, costs and expenses and demands resulting from Your use of the Services.
Changes to Terms of Use
The terms hereof may vary from time to time and new terms may be added onto this document from time to time or old terms may be deleted or altered. It is Your responsibility to review these Terms of Use periodically to check for the current contents of the Terms of Use at the time You use the Services. The updated Terms of Use shall be binding notwithstanding any term herein.
Your continuous use of the Services will signify your acceptance of any changes to the Terms of Use.
Last update: February, 2016

$1
For 3 days then $31.99