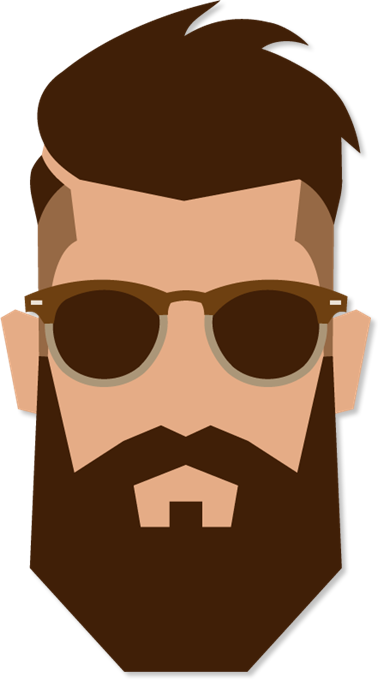 Privacy Policy
The terms "AnonymousVPN," "company", "we," "us," and "our" include Gate 100 ltd. The terms "you," "your", "customer", "user" indicate any person using our Services or Site or attending related events, including any organization or person using the Services or Site on an organization's behalf.
Our systems are designed with your privacy in mind and by the principle of data minimization. When you visit our Site and use our Services, you trust us with your personal information. Privacy is every person's natural right and we are trying to do our best to protect the information you've shared us with.
This Policy applies where we are acting as a data controller with respect to the personal data of our Site visitors and Services users.
This Policy does not apply to any third-party service or product even if we are affiliated with such a third-party service or product. Our website includes hyperlinks to, and details of, third party websites. We have no control over, and are not responsible for, the privacy policies and practices of third parties.
Below we seek to explain in plain text what information we collect, in what ways we are doing this, how we use it and your rights in relation to it.
Logs Policy
AnonymousVPN does not collect any kind of VPN activity logs, browsing behavior or any activity related to your VPN connection – hence, we DO NOT store details of, or monitor the data sent over our network or websites you log into while using our VPN Services. Which also means that this information is not available for us to share with anyone if anyone wants to revoke our users' right to privacy.
What types of information AnonymousVPN collects
a) Information related to your account personal data/customer data
We collect a minimum of personal information required, namely, your email address you voluntarily provide us with when registering at the Site, expressing an interest in obtaining information about us or our products and Services, or otherwise contacting us, and information related to your purchase. We do not request your name, physical addresses or any other personal information.
We do not collect any payment related data - only our payment processor does. For more information about payment processing, please see `Services ordering` (linked) part of the Privacy Policy.
You consent to this types of personal information processing by signing up for an AnonymousVPN account.
How we collect personal information:
Collecting data is processed by filling in registration forms which require an email address for account creation and for interacting with customer support. We guarantee our users that we will not sell, trade, or transfer this personal information to third parties, unless it is third parties with which we have partnered to integrate our own Services into their services. These third parties (and any subcontractors) are subject to strict data processing terms and conditions and are prohibited from utilizing, sharing or retaining your personal data for any purpose other than as they have been specifically contracted for (or without your consent).
How we use personal information:
The aforesaid information is gathered and stored for the account setting up, maintenance, administration, detecting and preventing fraud and providing customer support, which processes any kind of customer inquiries, e.g. sending password reset emails etc. Anonymous VPN uses your personal data as outlined in this policy.
b) Non-personal information
Non-personal information means information that does not directly identify you. For example, we monitor the servers' performance in order to recommend the most suitable servers to our customers.
Our website also uses cookies. You can get more detailed information about Cookies on our Site in the Cookies Policy part `linked to Cookies policy`.
How we collect non-personal information:
We automatically collect non-personal information as described below.
(I) Website
AnonymousVPN website may use tools or third party analytical software, Google Analytics in particular, to automatically collect and use certain non-personal data that does not directly enables AnonymousVPN to identify you. For instance, when your web browser loads a page on our site, a small snippet of javascript code is executed within your browser which submits information about the device from which you are connecting such as your browser user-agent, language, screen resolution, etc. to the Google Analytics Services. To enhance your anonymity, AnonymousVPN have opted to only allow Google to collect only a portion of the IP address.
To learn more about how Google uses data from our use of Google Analytics Cookie we recommend you to review Google's policies that could be found at: www.google.com/policies/privacy/partners.
You can opt out of Google Analytics if you disable or refuse the cookie, disable JavaScript, or use the opt-out Services provided by Google: https://tools.google.com/dlpage/gaoptout.
Please pay attention, we do not monitor or log your browsing behavior.
(II) Services
AnonymousVPN Services transmit to secured servers data about a choice of server location, times when our VPN Services was used by user and amount of data transferred by one user in one day. Upon disconnect from the Services we process the amount of traffic you have spent during your VPN session to update the traffic usage counters. The above mentioned data is anonymous and not connected to your real identity.
How we use non-personal information:
We may use this kind of information to better understand how our Services are being used by our users; to properly handle billing inquiries; to detect, prevent and address technical issues; to monitor the usage of our Services; to provide, maintain and further develop our Services; to gather valuable information so that we can improve our Services and your customer experience. This information which is gathered and analyzed generically is kept on our encrypted servers.
The legal basis for this processing is our legitimate interest, namely security, investigation, monitoring, protecting and improving our Site and Services to deliver the best possible experience to you.
с) Information Related to Customer support
We may process information contained in or relating to any communication that you send to us. The correspondence data includes your email, the communication content and metadata associated with the communication. Our website or mail servers will generate the metadata associated with communications made using the website contact forms or SMTP protocol. We keep records of users' correspondence, questions, complaints, or compliments, submitted to Customer Support, along with our representatives' response.
This is done to ensure you are able to use the Services to the full extent and provide you with the excellent customer support experience.
Services Ordering
AnonymousVPN does not process any kind of payments itself. Our payment processor governs the collection and use of the information collected during the check-out process. We work solely with official payment processor Safecharge, Safecharge International Group Limited. You may get acquainted with their Privacy and Cookies policy at https://www.safecharge.com/privacy-cookies-policy/.
Please note, we do not have any access to your full payment information submitted to our payment processor.
Cookie Policy
What is a cookie?
A cookie is a small text file used to store information about your visit to the Site. Cookies do a lot of different jobs to let AnonymousVPN make your experience at our website much smoother and more interactive.
How We Use Cookies:
Strictly Necessary Cookies
These cookies are essential to navigate around a website and use its features, such as accessing secure areas of our website. For example, them help us to show visitor relevant information and personalized experience while signing in our Site. They also prevent from having to log in every single time user visits a new page.
Performance Cookies
We may use these cookies to determine how visitor interacts with a certain page so we can shape our site better. This information is not associated with an individualized profile or personal data and it is used to create web statistics usage at aggregated level.
Functionality Cookies
They allow us to remember visitor's preferences to provide enhanced features. To put it in another way, the website can be customized by Visitors: greet them by name and remember their choices such as language, text size etc. Moreover, cookies are necessary to ensure that user's order is recognized between pages and we can process it in appropriate way.
Third Party Cookies
In some special cases, AnonymousVPN also can use cookies provided by trusted third parties. As an example, the Site uses Google Analytics that is one of the most widespread and trusted analytics solution on the web. It helps us to understand how you use the site and find the ways for improving your experience.
For more information on Google Analytic cookies, please take a look at the official Google Analytics page: https://developers.google.com/analytics/devguides/collection/analyticsjs/cookie-usage
Disabling Cookies
You are free to opt out of cookies at any time. You can do this in the settings panel for your browser. Please note that if you set your browser to disable cookies, our website may not function properly and its features may be affected accordingly. Therefore it is recommended to not disable cookies. In order to disable cookies in your browser, you can get acquainted with the instructions indicated on official browser websites:
• Chrome https://support.google.com/chrome/answer/95647
• Safari https://support.apple.com/guide/safari/manage-cookies-and-website-data-sfri11471/mac
• Firefox https://support.mozilla.org/en-US/kb/enable-and-disable-cookies-website-preferences
• Opera http://www.opera.com/help/tutorials/security/cookies
• Internet Explorer https://support.microsoft.com/en-gb/help/17442/windows-internet-explorer-delete-manage-cookies
How we protect your information:
We have implemented appropriate technical and organizational security measures designed to protect the security of any personal information we process. The connection to our Site is encrypted and authenticated using TLS 1.2 protocol, ECDHE_RSA with P-256 key exchange, and AES_128_GCM cipher. In other words, any personal data, including your email address and Services credentials is protected by using modern encryption technology. The servers we use for storing the personal data are located in secure facilities, are operated by us and are completely encrypted.
However, please also remember that we cannot guarantee that the internet itself is 100% secure. Although we are using best practices to protect your personal information, transmission of personal information to and from our Site or Services is at your own risk. You should only access the Services within a secure environment.
Personal Data Retention Policy
In order to store and protect the personal info we collect, we adhere to generally accepted standards. It applies both to transmission and receiving info including utilization of encryption where appropriate.
A period of keeping your personal info is as long as necessary for providing the Service, the Support, for compliance and legal enforcement purposes.
Once there is no more need to handle your personal info for the purposes described in this Privacy Policy, we will delete your personal info from our system. Inaccurate or incomplete personal info can be deleted by our decision at any time. Kindly be informed that we will delete your personal info upon your request at support@anonymousvpn.org.
International Transfers of Personal Data
AnonymousVPN uses servers hosted all over the world. Kindly be informed that we may be transferring your personal info outside of your country for processing around the globe. By using the Service you consent the transfer personal information across international borders, where data protection rules may be different from those of your country. In such cases, your personal data is processed with accordance to this Privacy Policy.
Your rights in relation to the information we collect
In certain circumstances, you have the right to demand access to and receive information about personal data processed by the Company, to update and rectify incorrect personal data, to exercise the right to limit the processing of personal data or to object to the processing of personal data, the right to delete data or, if applicable, the right to data portability.
Whenever made possible, you can update your Personal Data directly within your account settings section.
If you wish to be informed what Personal Data we hold about you or if you want it to be changed or removed from our systems, please contact us.
Please note that we may ask you to verify your identity before responding to requests outlined above.
You also have the right to file a complaint with the supervisory authority responsible for data protection. You may do so in the EU member state of your habitual residence, your place of work or the place of the alleged infringement. To the extent that the legal basis for our processing of your personal information is consent, you have the right to withdraw that consent at any time. Withdrawal will not affect the lawfulness of processing before the withdrawal. You may exercise any of your rights in relation to your personal data by emailing us at support@anonymousvpn.org.
Children's Privacy
AnonymousVPN Services are intended for adults aged 18 years and above. We do not knowingly collect data about individuals under 18. If you become aware or believe your child under 18 has shared personal information with us, please contact us immediately at support@anonymousvpn.org and we'll take all the reasonable steps to erase and delete this information from our servers.
Changes to Policy
AnonymousVPN reserves the right to modify the Privacy Policy at any time, so please review it frequently to ensure you agree or disagree with the Policy changes made. In cases of Privacy Policy changing, we will do our best to ensure that these changes are brought to your attention by posting all changes prominently on the anonymousvpn.org website for a reasonable period of time, before the new policy becomes effective.
If you disagree with any terms in this Privacy Policy, please discontinue use of our Apps and our Services.
Contact
Should you have any questions, concerns about our policy or our practices with regards to your personal information and data protection regulation, please contact us at support@annymousvpn.org or via Contact us .
Last modified: May 29, 2018
$1
For 3 days then $31.99